It's been a week since I made some Kim Bok Joo Macarons and blog recipe. After I finished making those macarons, it all comes down to my leftover macaron batters. I didn't have any idea to do some round macarons but then I tried to make different Girl macarons (together with my Kim Bok Joo macarons). I have to say, the results were just fine (which made my expectation satisfied).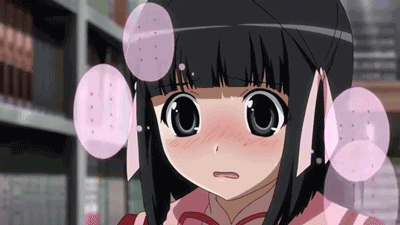 Honestly, this was my first time making this kind of character macarons. I still have a hard time making the process but hopefully, I get to use with it and master the process as time goes by  (Confession: I am neither good at sketching or drawing but I still do it no matter how hard the details are).  Making these macarons may be time-consuming but I will tell you, with the right process and details -even though it was not perfectly colored as long as you are satisfied with it- things will be just fine. (So don't worry about it, I will be leaving some Tips and Tricks on how to do these macarons right!)
Feel free to have my "Tips and Tricks"  on how I made these macarons. Stay Tuned for more recipes and "Tips and Tricks".
Tips and Tricks:
✓ For the basic French Macaron recipe, Click here 
✓ Make sure to work quickly on the process because macarons are too finicky that somehow you may be ruin if you don't do it right
✓ You will be needing black,  light pink food coloring to color the macaron mixture (For the hair, eyes, mouth, and cheeks respectively)
✓ Make sure to practice sketching it out first before you make the macarons (It will be quite handy and time-consuming once you use tons of piping bag to created this design)
✓ Every design has its own interval time to rest
– First, you need to pipe oval-shaped macarons (Rest for 20 minutes)then pipe the hair, eyes, mouth, and cheeks.
✓ These macarons bake faster than the regular macarons (It will take 13 to 15 minutes to bake)
✓ Once you sketched out the design, make a template with the design you made in a short or long coupon bond paper
✓ Since the process that I made was just a leftover, if you would mind starting a new batch the ratio of the batter will be 4:1:1:1